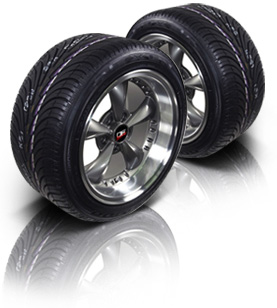 Montmorency Ford is your Brossard and South Shore tire centre! We have only the best tire brands in stock, and our on-site consultants can help you choose the perfect tires for your car, truck or commercial vehicle, according to your needs.
Tires are the only part of the car connected to the road. As such, they constitute one of the most important replacement part decisions you can make. Tires last an average of 68,000 km, much less if you drive on specialized tires designed for high performance in summer, winter or wet weather. In addition, tires should be rotated every 10,000 km, always have the correct tire pressure and should be cleaned regularly to ensure road debris is not lodged in the tread blocks.
Tires are a heavy wear item and should be checked regularly.