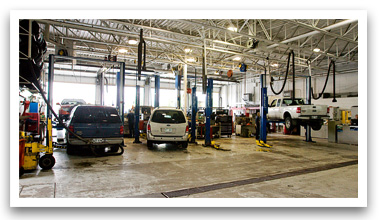 For our team at Montmorency Ford, developing a long-lasting relationship with you and answering all your automotive needs is a constant preoccupation. Whether your vehicle needs maintenance, repairs, new parts or accessories, or for all your bodywork needs, our Ford and Lincoln after-sales service guarantees your absolute satisfaction at every one of your visits.
Thanks to our CAA-Quebec recommended garage, our extended work hours up to 3:30 a.m. from Monday to Thursday, a qualified staff, as well as high-tech diagnostic tools and equipment, we offer fast and exceptional service to our clients every day!
Book your service appointment online today, and don't forget to check out our service promotions!
Battery Recycling Program
You can return your used vehicle batteries at no charge. For more information, contact our consultants at 1 866 781-5986.